INTRODUCTION
Introduction
The English program, Department of Humanities and Social Sciences seeks to propagate freedom of inquiry and creativity through scholarship and learning of highest calibre among leaders of the future. DSU's BS English is one of the best English Programs par excellence, which aims at honing critical, analytical and rational faculties of students; exposing them to a wide variety of globally competitive and intellectually stimulating courses. The methodical approach to teaching is eclectic; offering courses in classical, modern, postmodern and contemporary literature. The carefully chalked out scheme of study equally accentuates linguistics; introducing new streams in terms of rhetoric and critical discourse. BS English program ensures that students are well-grounded in the research milieu. The department aims at producing high employability graduates to meet the challenges of international job market. Workshops, seminars and training sessions are a regular feature of the English Program to keep the students abreast of the latest developments in English Studies.
The English Programme at DHA Suffa University has seasoned scholars and renowned faculty members on board. Their vast teaching experience and research acumen coupled with literary finesse is pivotal to the intellectual growth of the students.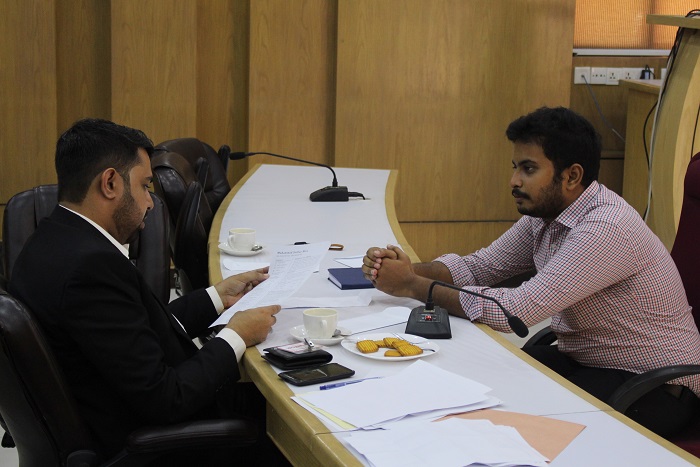 Career Opportunities
BS English leads a host of career opportunities in the following fields:
Teaching, Publication, Content Writing, Creative Writing, Civil Services, Advertising, Marketing, Media, Journalism, Public Relations, Translations, Foreign Services, Speech Therapy, Forensic linguistics.