Day 2 of the Faculty Development Program was filled with enlightening sessions and insightful discussions. Here are the highlights:
🎤 Dr. Valiuddin, Vice Chancellor of Sir Syed University, commenced the day's proceedings with an engaging talk on leadership and academic administration. His expertise and valuable insights provided the attendees with a deeper understanding of effective leadership practices within educational institutions.
🎤 The next speaker, Dr. Altaf Mukati, Vice President of Szabist, shed light on the challenges prevalent in our education system and offered practical remedies to address them. His thought-provoking session sparked meaningful discussions among the participants, fostering an atmosphere of collaborative problem-solving.
🎤 Dr. Tariq Somro, Rector of IoBM, took the stage for the last session, sharing his extensive knowledge on achieving professionalism in academia. His presentation encompassed various aspects, including research ethics, teaching methodologies, and professional development opportunities. The attendees gained valuable insights to enhance their professional growth.
🗣️ To encourage active participation and engagement, a Q&A session was conducted, allowing the participants to seek clarifications, share their thoughts, and engage in fruitful discussions with the esteemed speakers. This interactive segment added immense value to the Faculty Development Program.
🔖 The program concluded with a closing address by the Vice Chancellor of DHA Suffa University, who delivered conclusive remarks summarizing the key takeaways from the sessions. His insightful reflections reinforced the significance of continuous professional development and the importance of implementing the knowledge gained during the program.
🏆 As a token of appreciation, mementos were presented to the honorable guests, acknowledging their valuable contributions to the Faculty Development Program. Their expertise and dedication to the field of education served as an inspiration to all the participants.
🌟 The Faculty Development Program proved to be a remarkable platform for academic professionals to exchange ideas, gain valuable insights, and enhance their skills. The event undoubtedly played a pivotal role in nurturing a culture of continuous learning and professional growth within the educational community.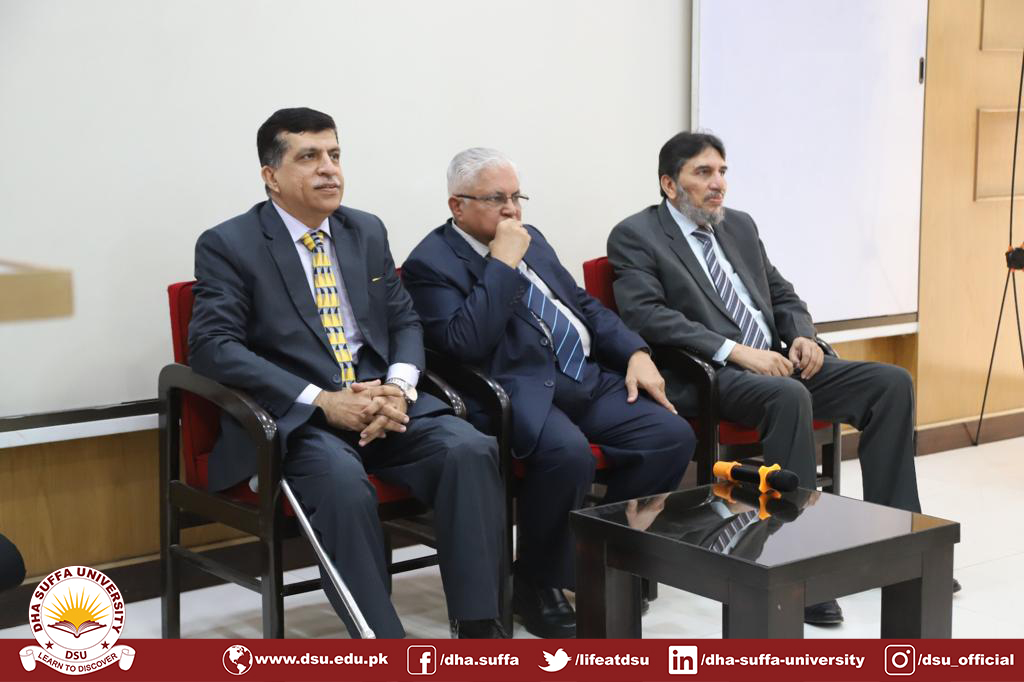 https://www.dsu.edu.pk/wp-content/uploads/2022/08/dsu_logo-1.webp
0
0
Sabeeh Kaleem
https://www.dsu.edu.pk/wp-content/uploads/2022/08/dsu_logo-1.webp
Sabeeh Kaleem
2023-09-04 01:31:48
2023-09-04 01:31:51
FACULTY DEVELOPMENT PROGRAM (DAY-2)