DSU Media Society organized its first ever videography competition "FILM IT!" on the 19th of December 2019. This event was not only for the students of DHA Suffa University but for the striving videographers from all over Pakistan that need a platform to show off their skills and enter in the world of media. The event consisted of four modules Ad Nigari, Music videos, Short films and Vine shots. Each module related to the different fields of media that videographer take interest in and can demonstration their techniques and skills of video making.
The day started off with the recitation of the Holy Quran, followed by an introduction of what FILM IT! was and a brief overview of its modules after which the audience stood up for the national anthem. Dr. Johar Khurshid Farooqi and Registrar Brig. Syed Muhammad Rafique Ahmad (RETD) came on stage and shared their thoughts about the event. Next the event kicked off with a mind-blowing music performance arranged by the performing arts society. During the course of the event our Honorable chief guests Mr. Khalid Nizami (Actor) and Kazim Pasha (Film director) and our esteemed judges Asim Awan, Shahzeb Khan and Salman Khan (Karachi vines) and Muhammad Ali (Youtuber) joined the event.
The event was comprised of 4 modules; Ad Nigari, Music Video, Short Films and Vine Shots. The judges took their time to decide the winners of each module and our chief guests came up on stage to talk about their experiences, motivating the audience, giving them their views and remarks on all the modules and congratulating the participants on a job well done. The event ended on a high note successfully.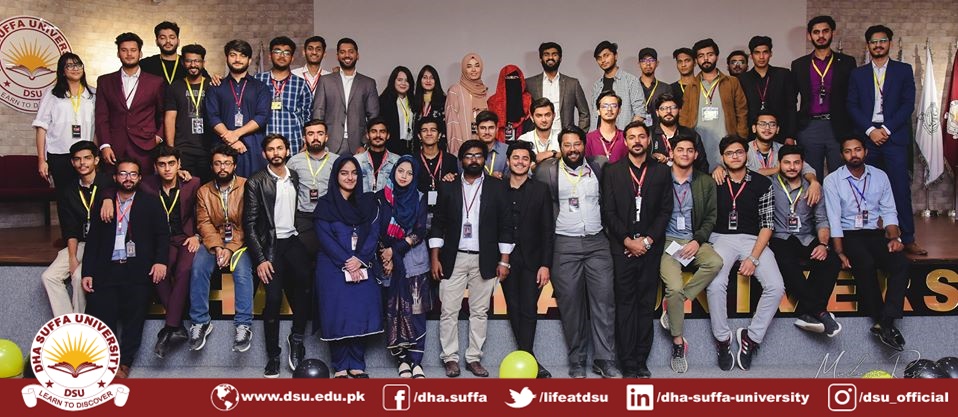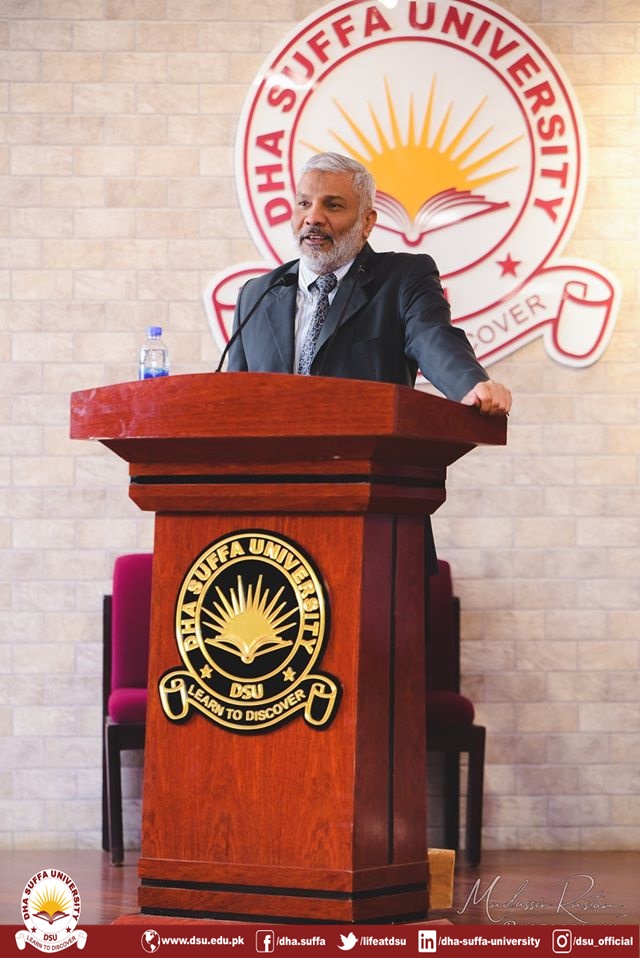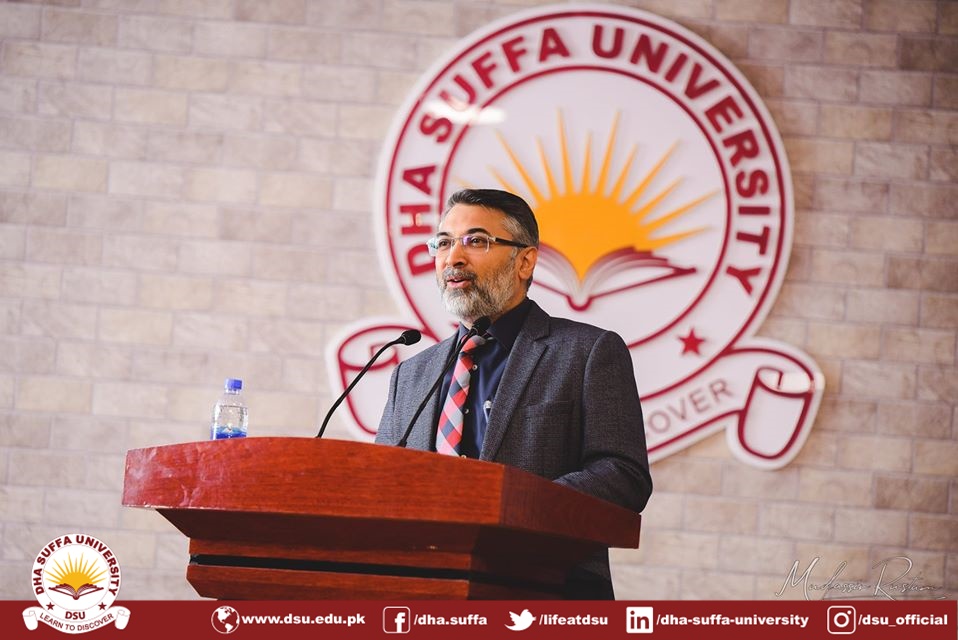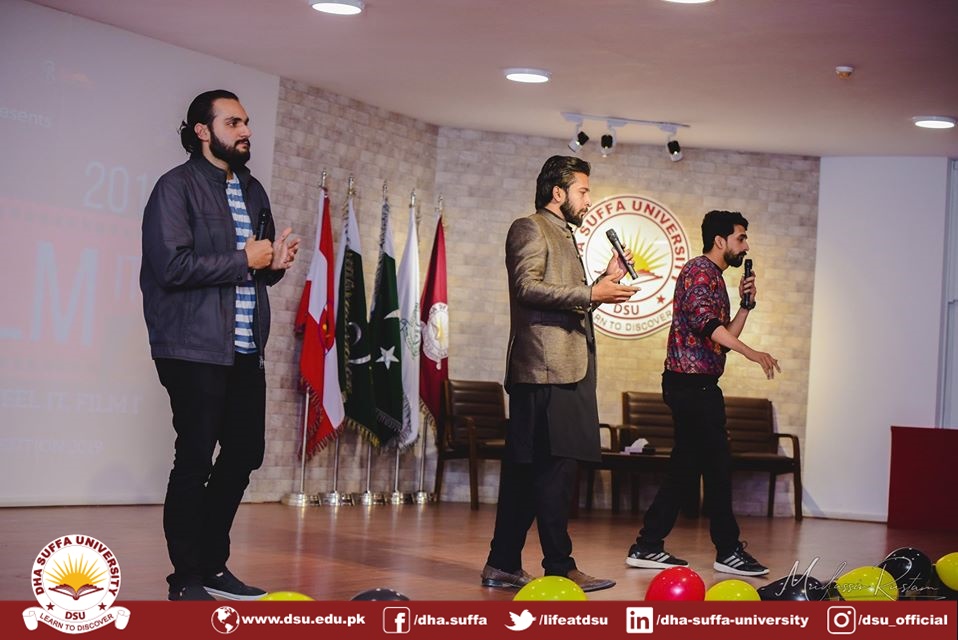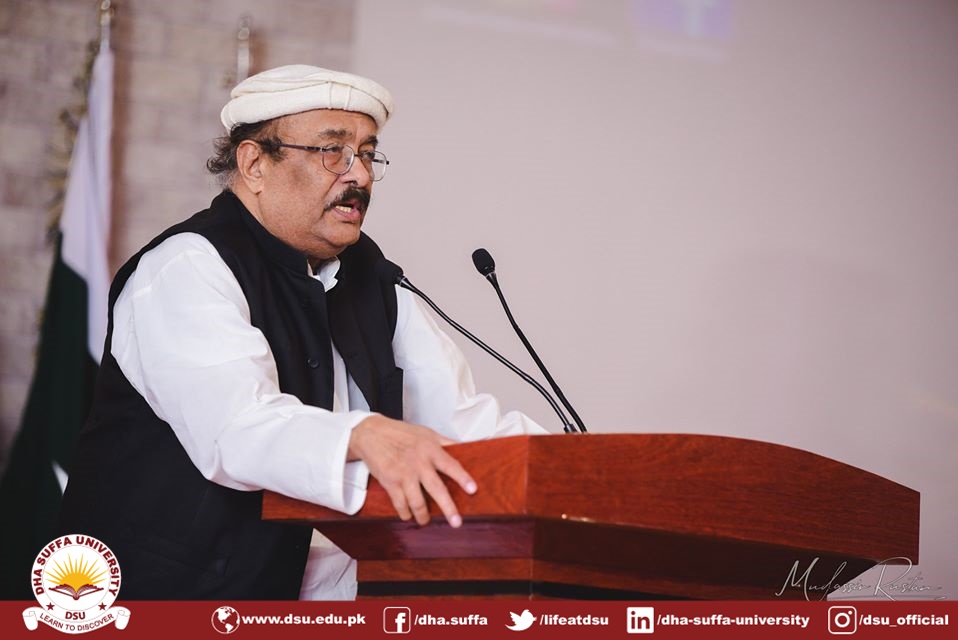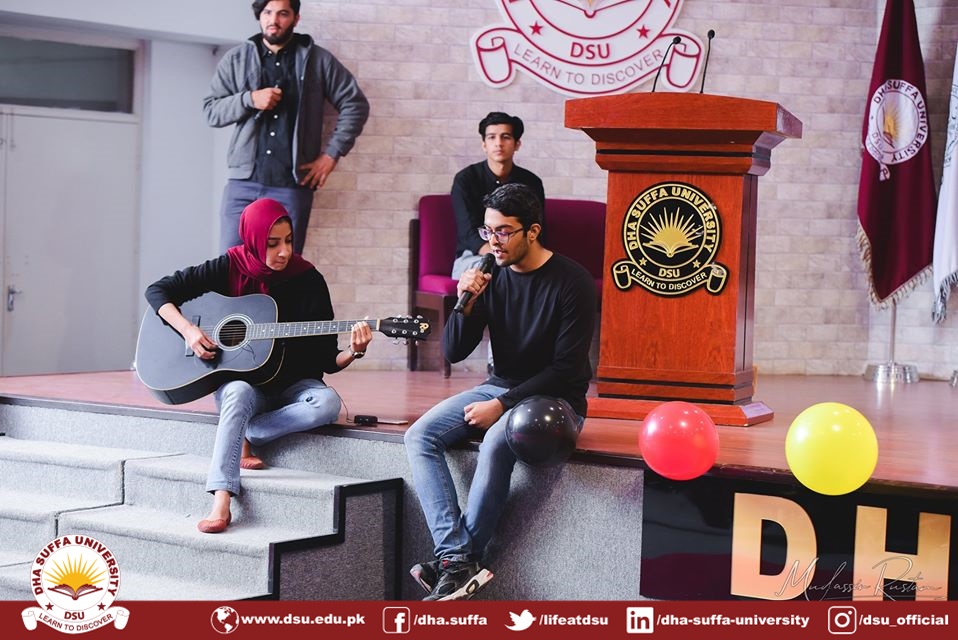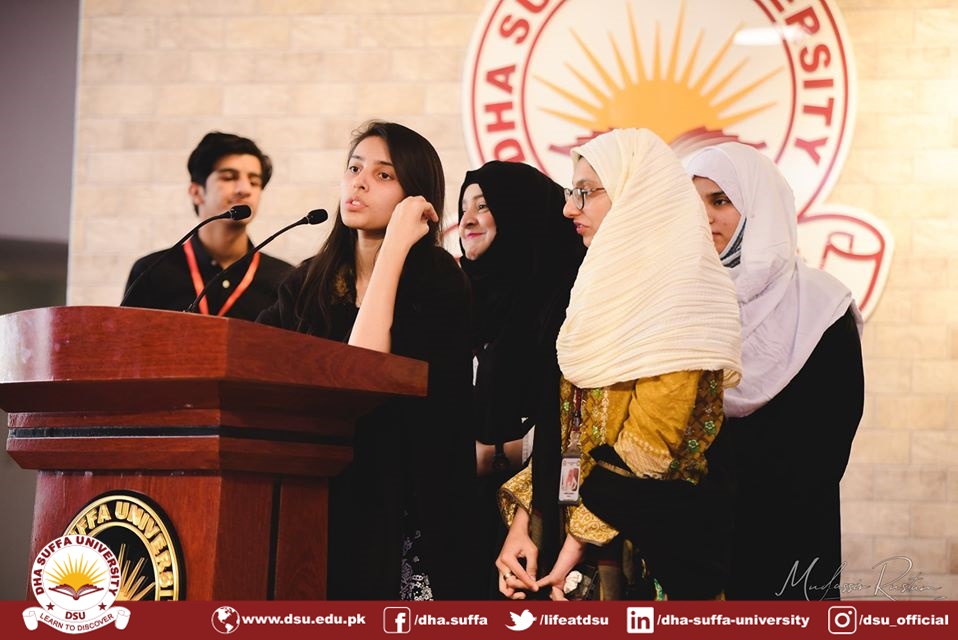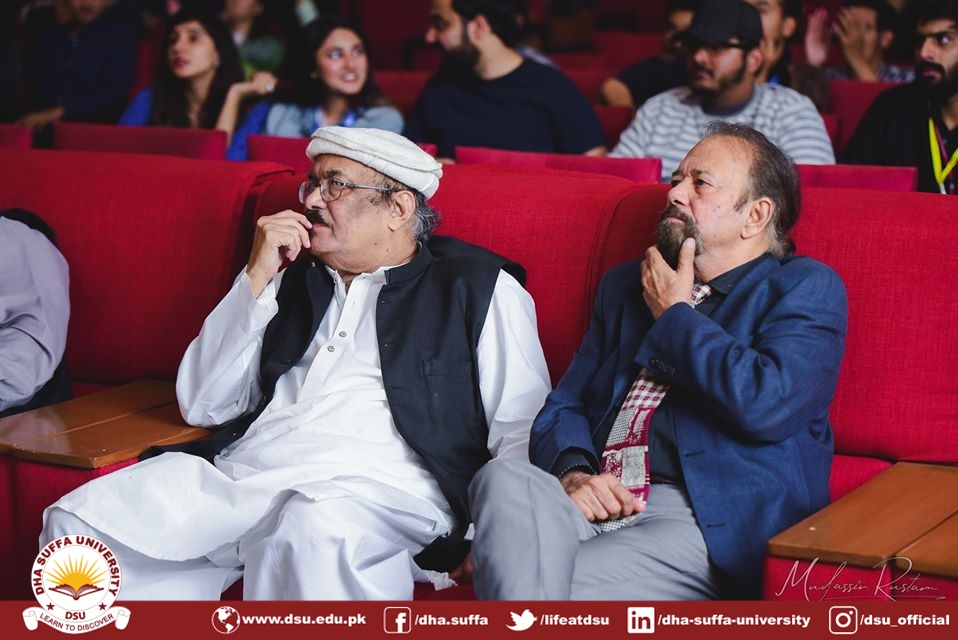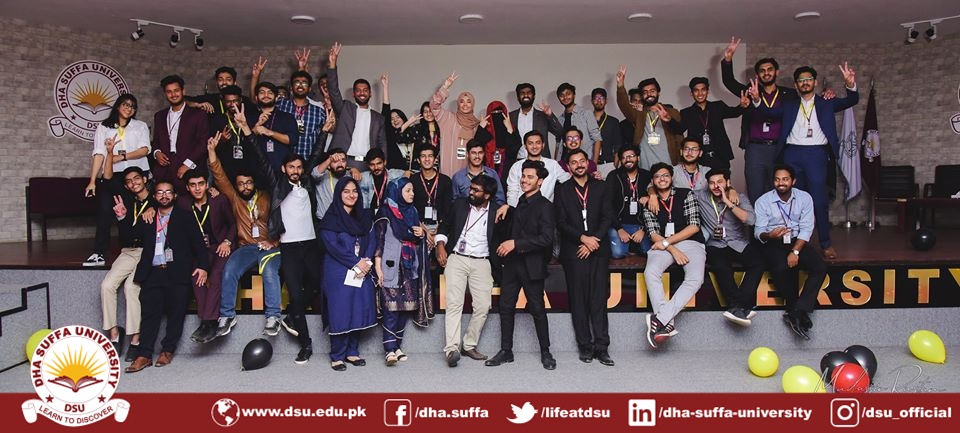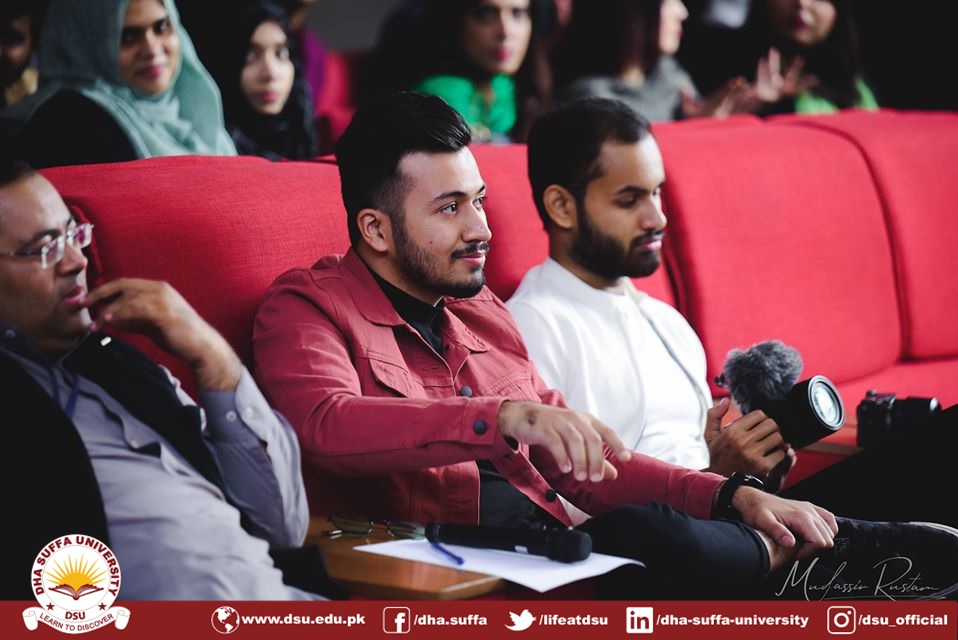 https://www.dsu.edu.pk/wp-content/uploads/2020/01/00.jpg
417
958
Danyal Mohiuddin
https://www.dsu.edu.pk/wp-content/uploads/2022/08/dsu_logo-1.webp
Danyal Mohiuddin
2020-01-06 07:34:33
2020-01-06 07:34:33
FILM IT