The Community Service and Sustainability Program (CSSP) at DHA Suffa University (DSU) is based on the theme of giving time or talent for the benefit of a community group (not for profit) that has a genuine need for service.  The CSSP is an action program that allows an individual to learn, serve, and transform their lives. While classroom teaching can help students learn about homelessness, extreme cases of poverty and societal problems, social service is the key enabler to make students learn more dynamically. This form of learning is essential for the success of a student's professional growth. The CSSP plays an important role in invoking a sense of civic responsibility in an individual. To ensure that DSU's vision of nation building is materialized, the university has made 60 hours of community service a mandatory requirement for undergraduate students of the Management Sciences Department.
In order to fulfil this requirement, the CSSP department at DSU has been providing the Management Sciences students with various platforms, and has collaborated with different organizations such as The Indus Hospital, The Citizen's Foundation, Dar-ul-Sukun, etc.
As a part of one family, DSU wishes to engage its students in volunteering opportunities in SINA Health, Education and Welfare Trust. In this regard, DSU's CSR department has been working with representatives from SINA, and it has been decided that social internship at SINA program will start from March.
Interviews for the social internship program at SINA were held on the 22nd February 2019 in the conference room DSU, by representatives of SINA. A total of 36 candidates were addressed in this session. The purpose of this session was to get an idea of the students who had signed up for the volunteering program. A brief of the organization, the nature of work and the flow of events was covered in this session.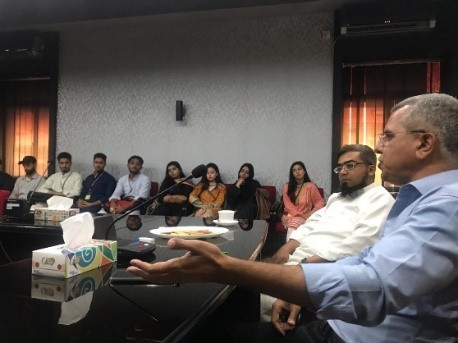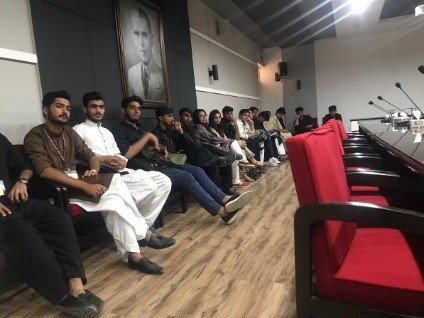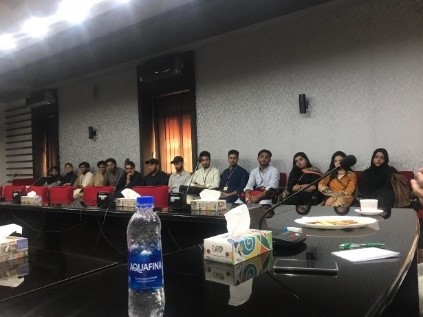 https://www.dsu.edu.pk/wp-content/uploads/2019/03/1-26.jpg
343
458
Danyal Mohiuddin
https://www.dsu.edu.pk/wp-content/uploads/2022/08/dsu_logo-1.webp
Danyal Mohiuddin
2019-03-26 09:48:59
2021-06-16 09:59:05
Interview Session – SINA