DHA Suffa University's Mechanical and Electrical Engineering Departments in a collaborative effort organized Project Expo by the name of ProEx on 17th July 2019, to showcase the Final Year Projects completed in the year 2019.
The expo showcased a total of 19 projects completed by the students of BE(Mechanical) and BE(Electrical) program who recently completed their Final Year Projects in Spring 2019. The focus of most of the displayed projects were to solve either an industrial or community-oriented problem. The expo was inaugurated by Acting Vice Chancellor, Engr. Prof. Dr. Johar Khurshid Farooqi and Additional Registrar, Brig. Dr. Ahmed Saeed Minhas of DHA Suffa University.
The expo was attended by reputed members of the Industry and Academia. Significant names include Wavetec Private Ltd., Faraz International Steel, KTDMC, Fahim Nanji & DeSouza Pvt. Ltd and K-Electric. Prof. Dr. Nasir Uddin Shaikh, Chairman Mechanical Engineering Department of NED University, Karachi along with his team also graced the occasion as a distinguished guest.
Members from KTDMC who were present for most of the project displays were overly joyed on seeing the potential of the students' FYP Projects. They commented that the projects on display showcase ingenuity and a futuristic approach and the industry must adopt these modern technologies and get rid of their outdated methods.
The expo ended with a walk-around of the Mechanical Engineering Labs to the distinguished guests. Engr. Shaikh Muniruddin Nizami along with Engr. Huzaifa Saleh presented the departmental facilities to Prof. Dr. Nasir Uddin Shaikh and his team. His team which comprised of Dr. Maaz Akhtar, Associate Professor and Dr. Muhammad Uzair, Assistant Professor at NED University, Karachi showed deep interest in the 3D Printing facility of Computer Integrated Manufacturing (CIM) Center. They were extremely impressed by the endeavors undertaken by DSU students in the area of additive manufacturing.
It is a proud moment for DSU fraternity to be appreciated by distinguished members of the industry and academia alike. Such events pave way to give boost and guidance to our students for the challenges of the modern day and present our prodigy to the world.
The guests were extremely satisfied with the facilities, nature of work and teaching methodologies being imparted at DHA Suffa University's Mechanical Engineering Department and showed their interest in revisiting the campus soon for more elaborative discussions.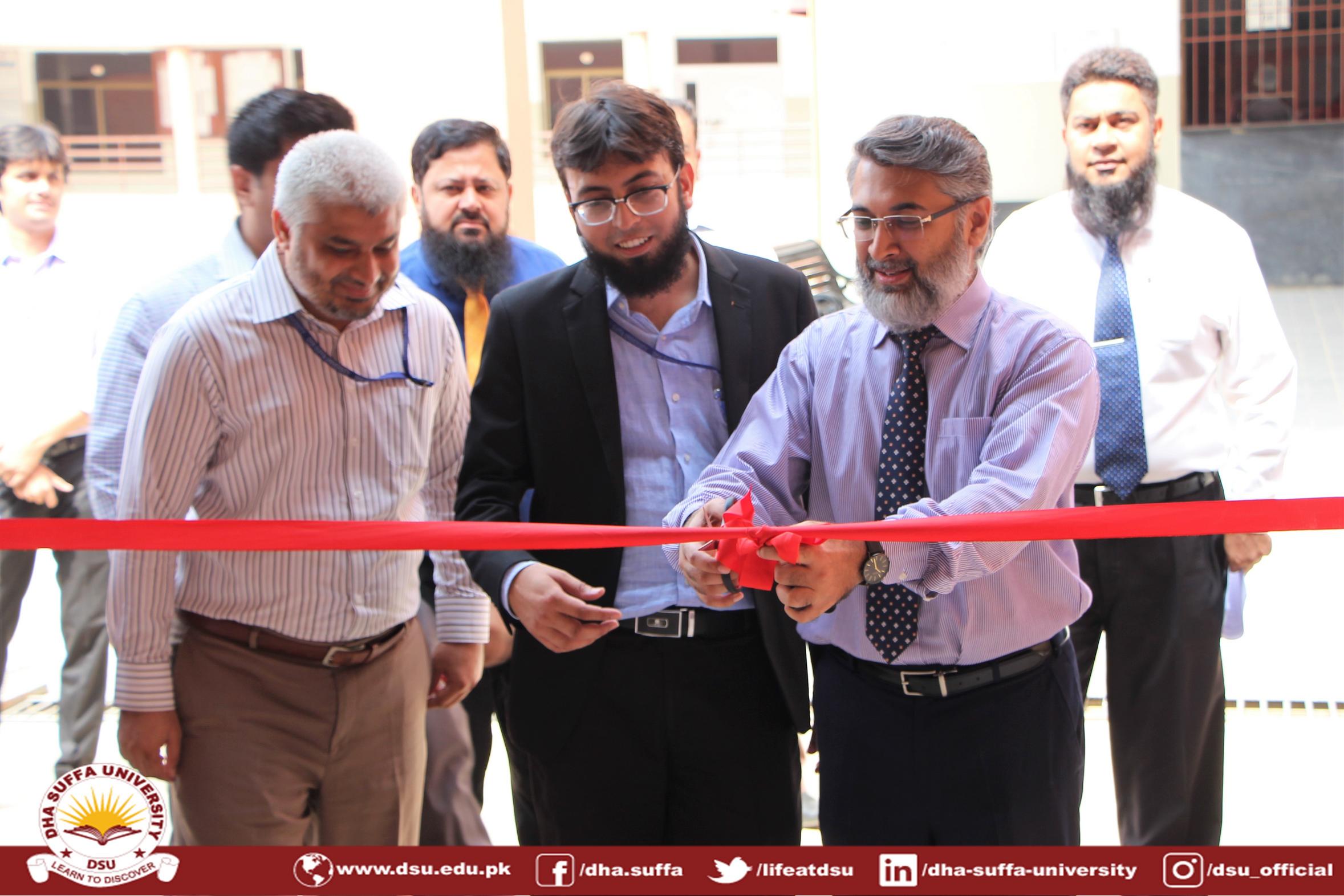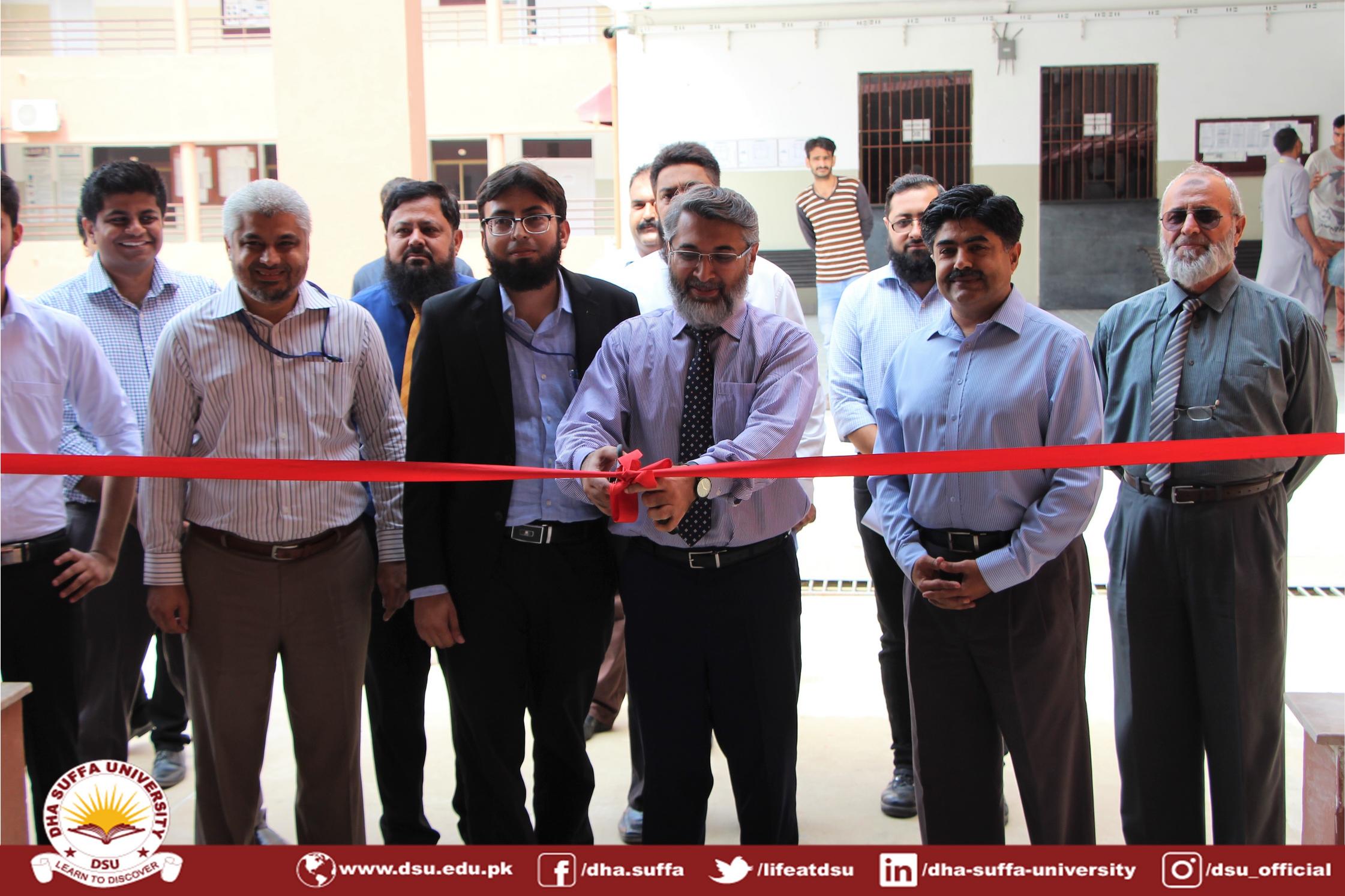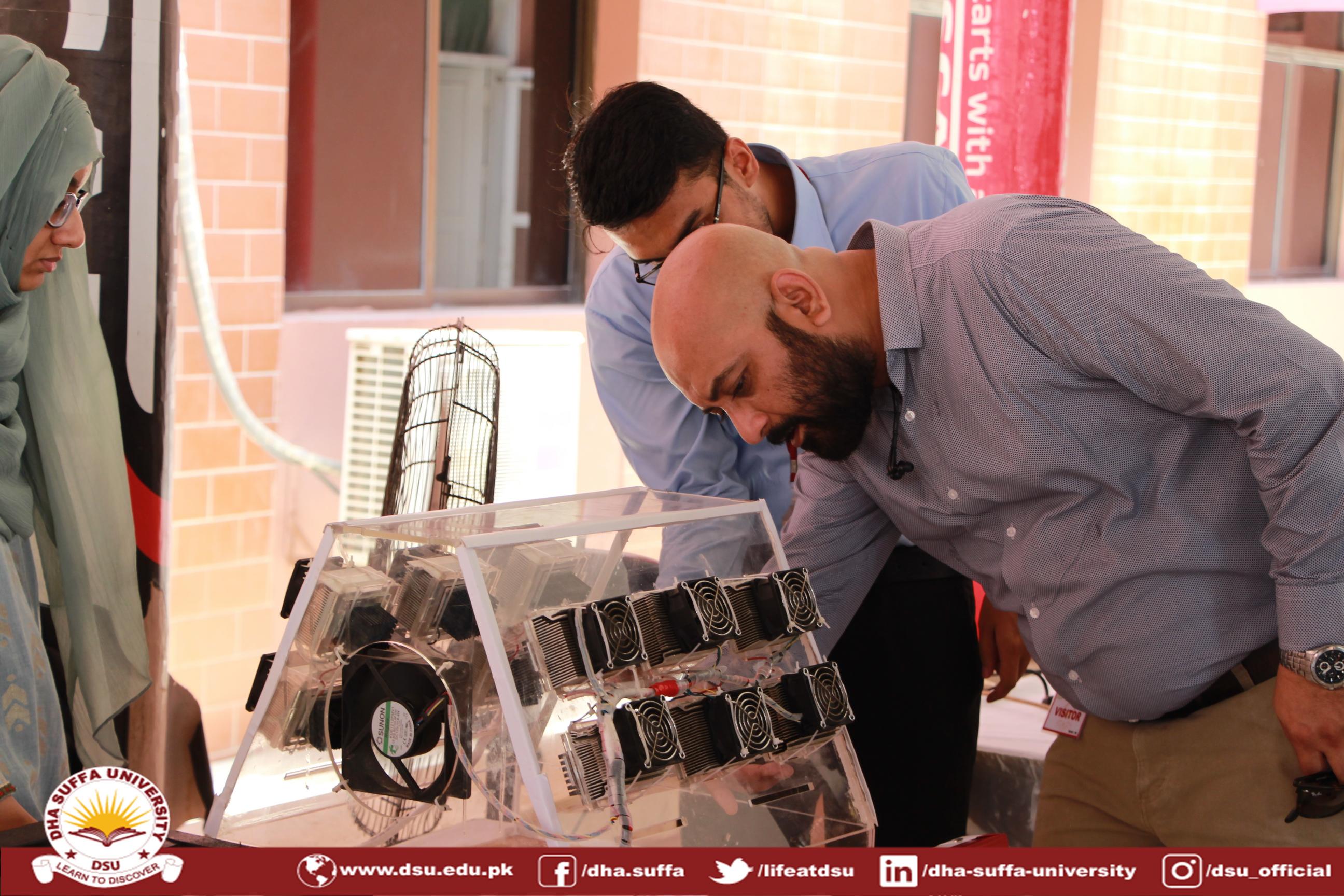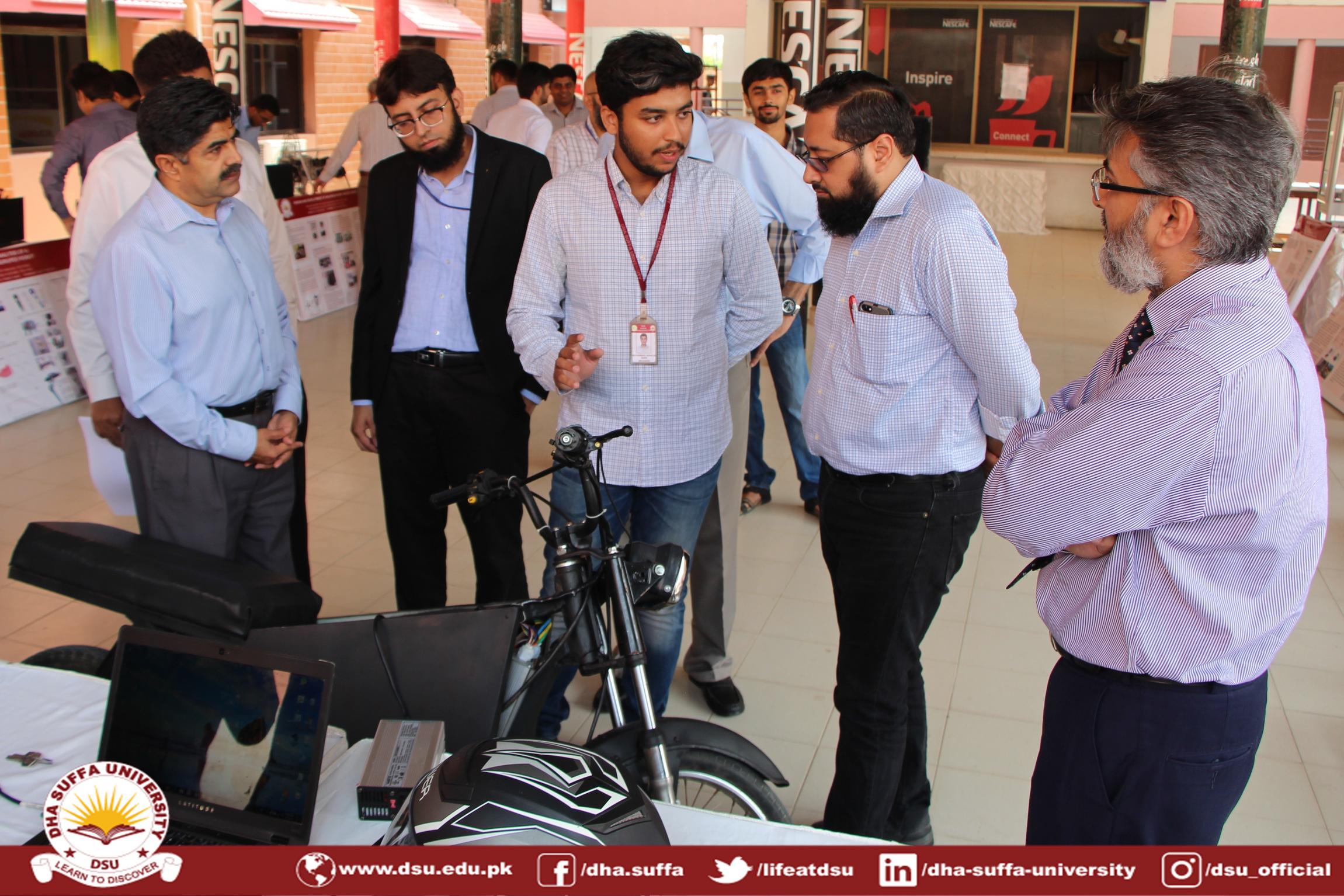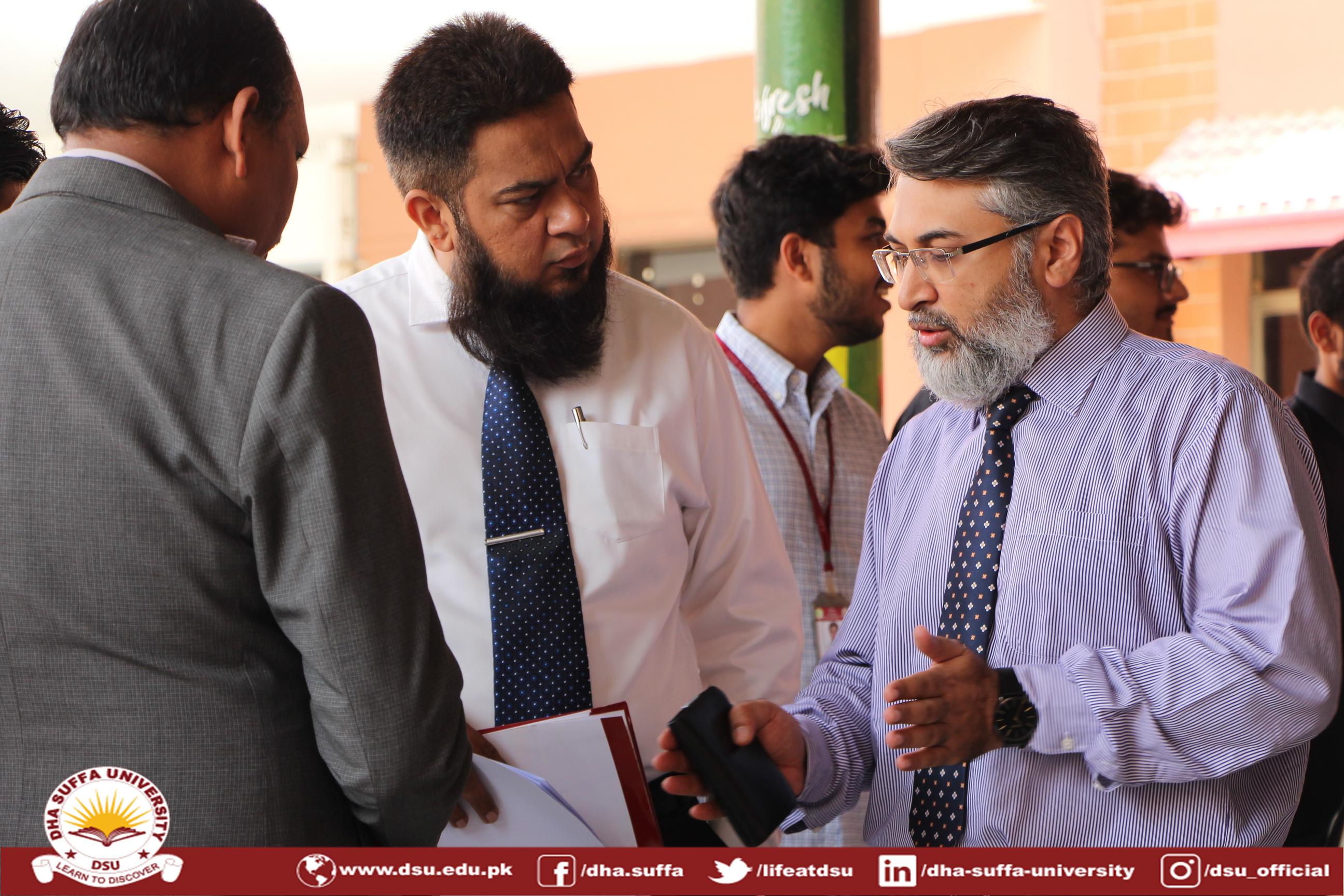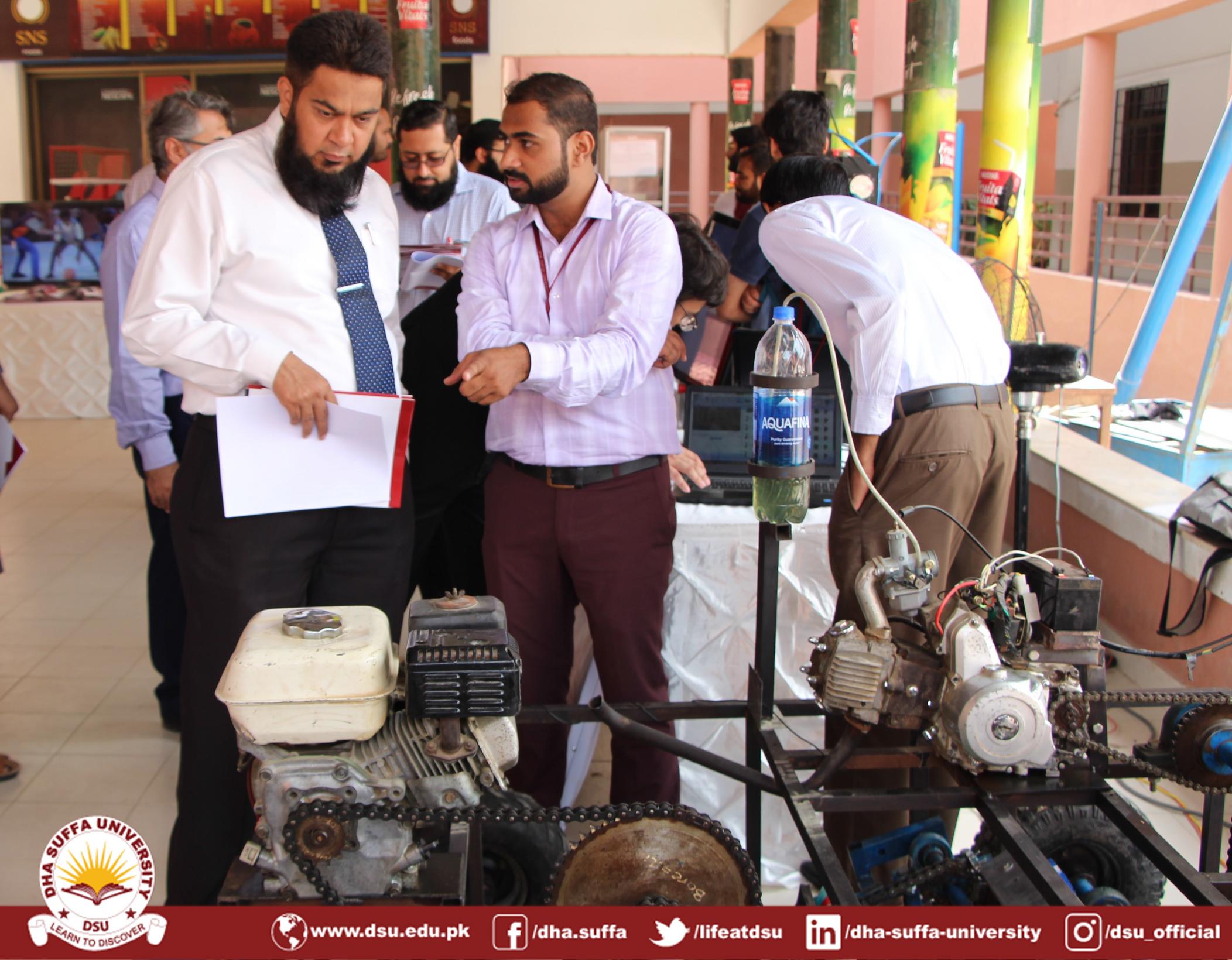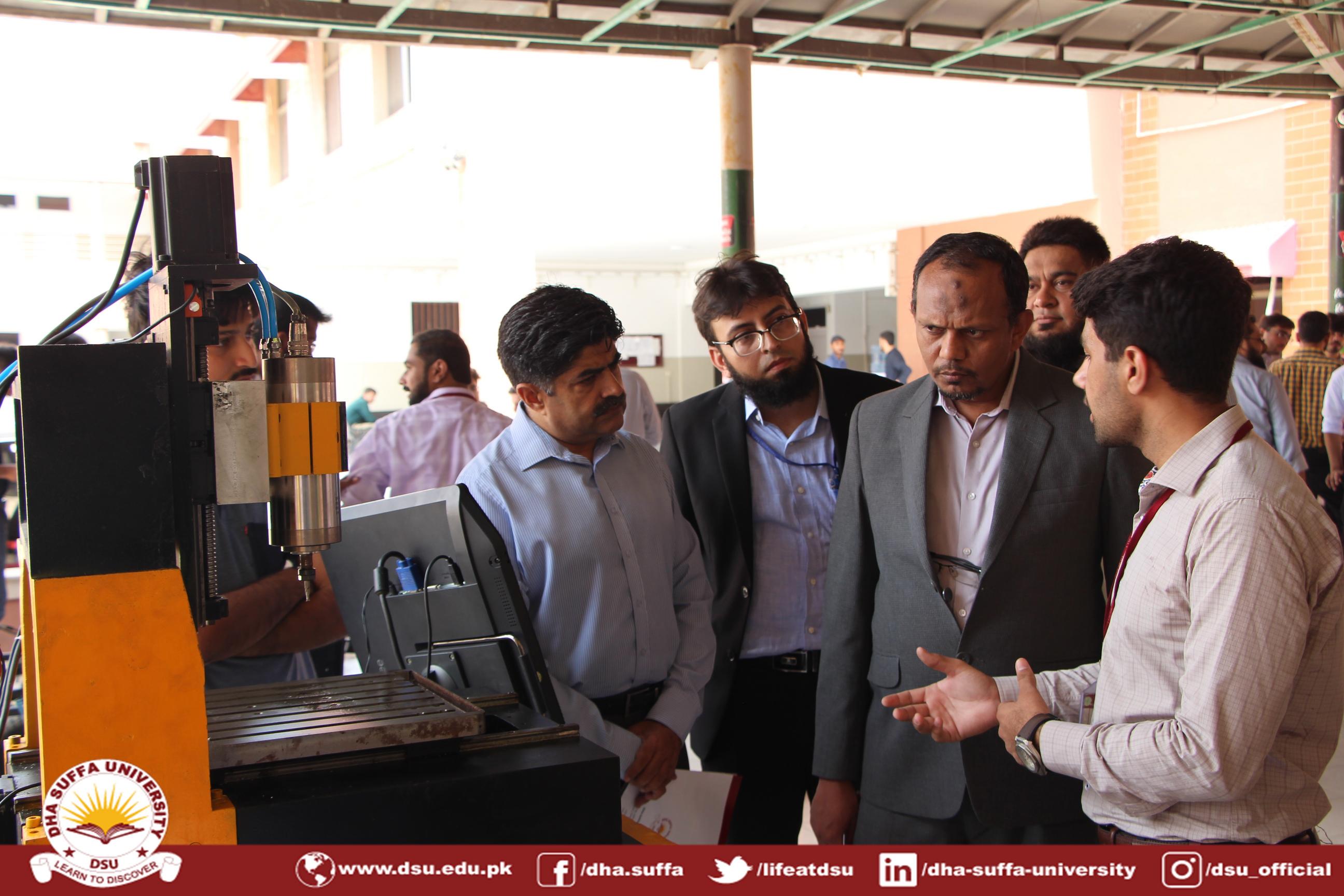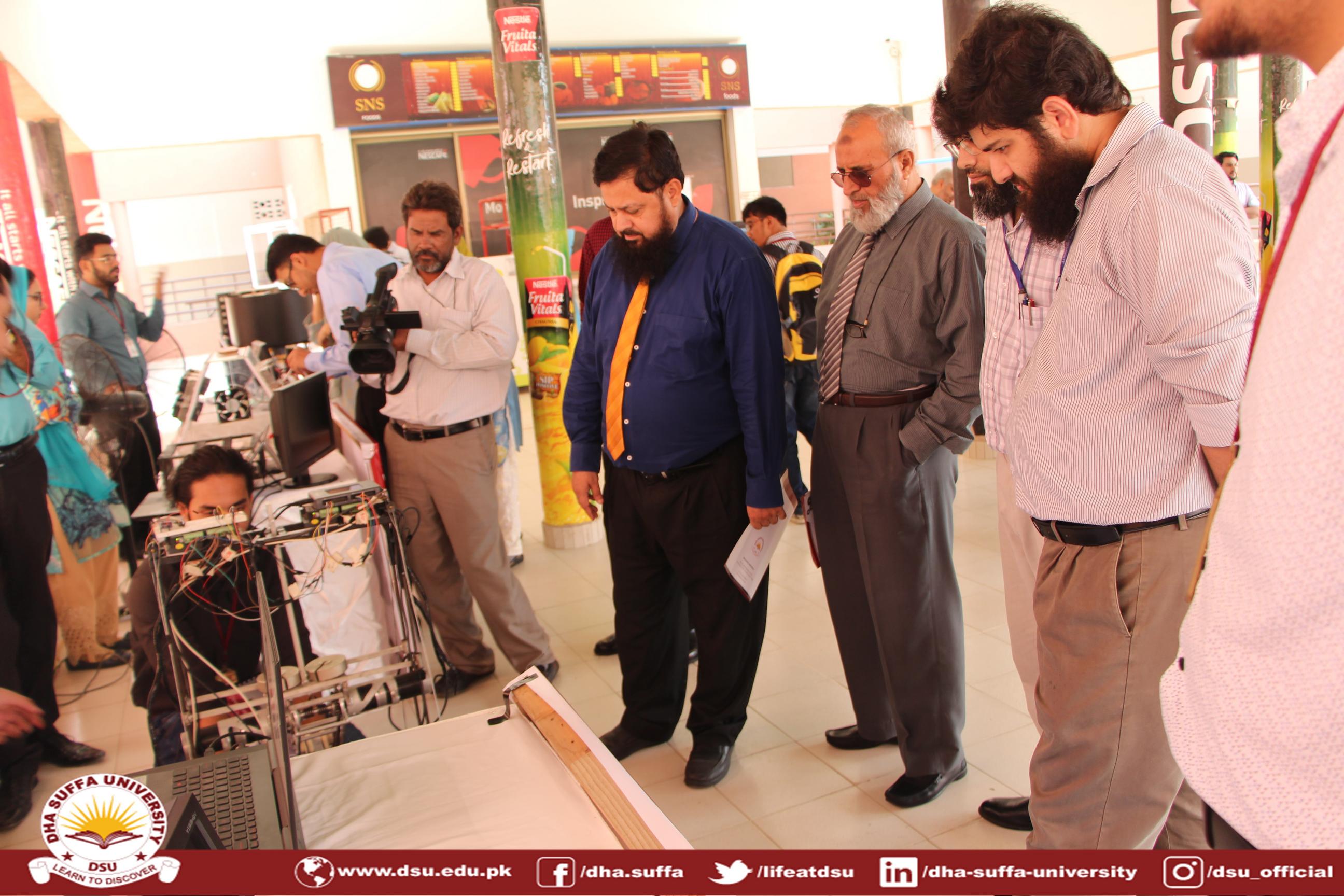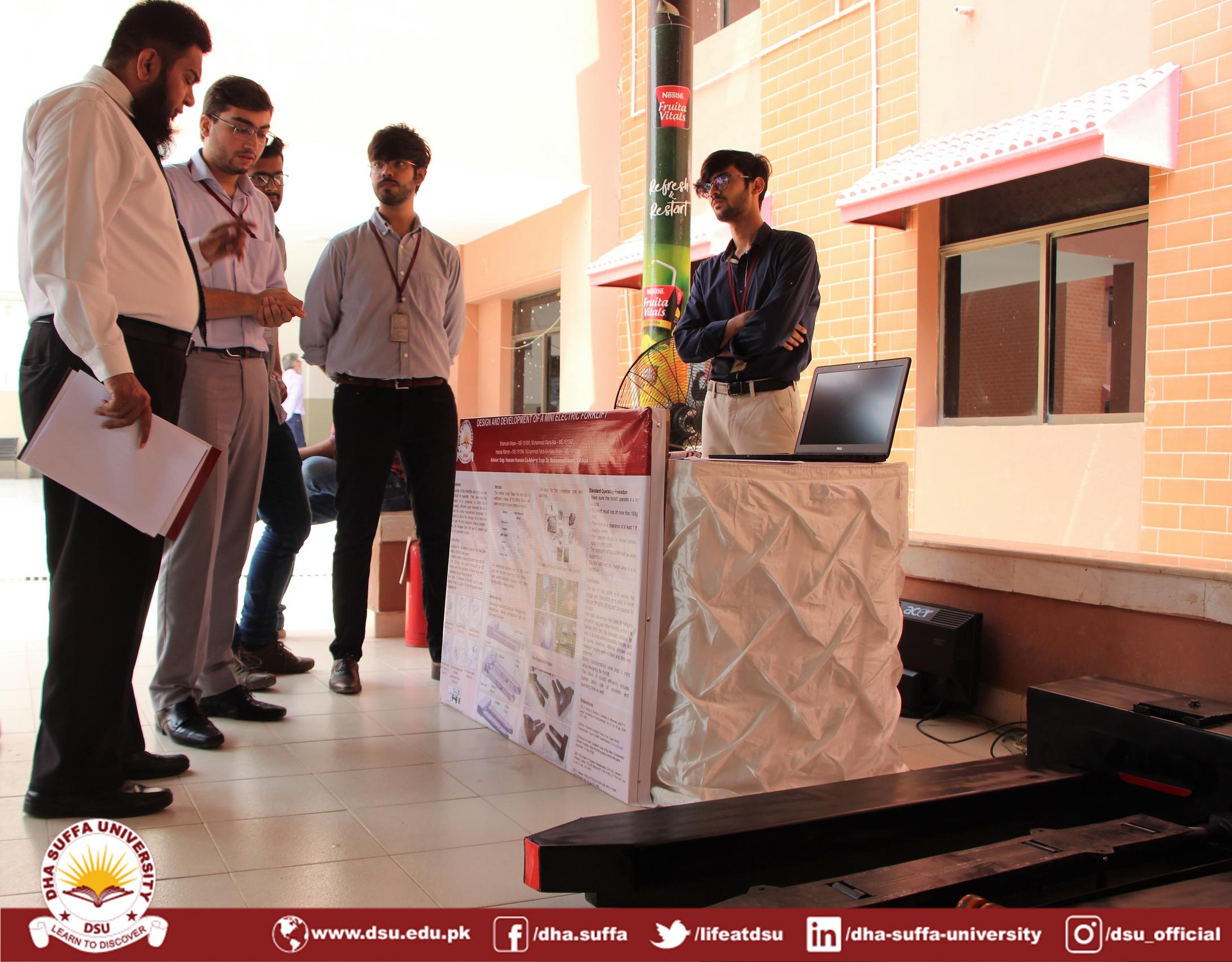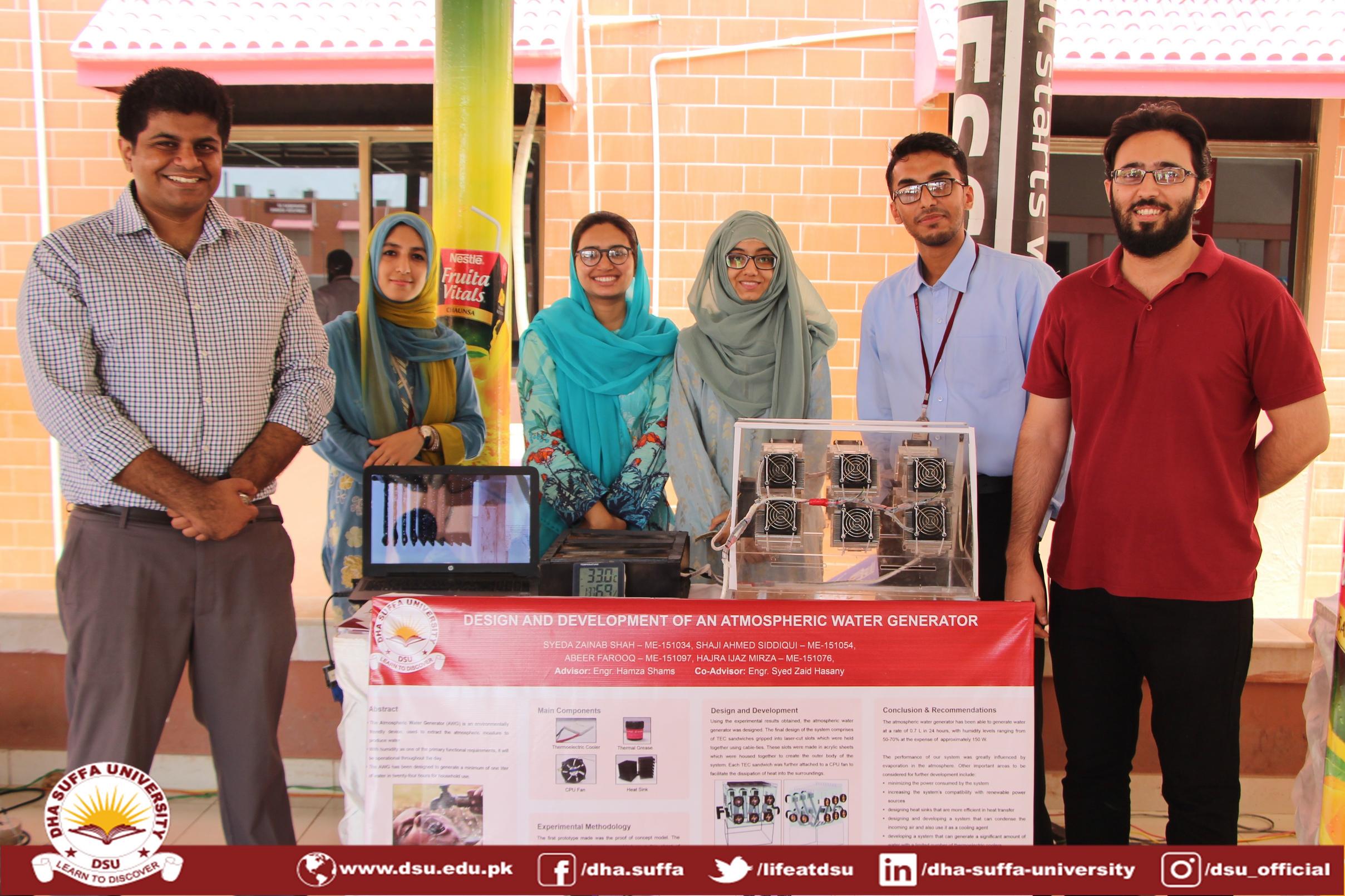 https://www.dsu.edu.pk/wp-content/uploads/2019/08/IMG_9796-1.jpg
3456
5184
Danyal Mohiuddin
https://www.dsu.edu.pk/wp-content/uploads/2022/08/dsu_logo-1.webp
Danyal Mohiuddin
2019-08-27 06:12:31
2019-08-30 11:45:44
ProEx 2019